The Russian poutine, in Moscow
Ingredients
A baked potato cut into fries, but aren't fried

Russian cheese (Tvorog)

Unknown loaded potato sauce

Vodka
Bonus poutine
The real Russian poutine

Vodka

Vodka

Fries

Tvorog but get the portion that has the biggest chunks

Moose gravy or random game meat like the Russian doctor on an island in Siberia who was cooking BBQ meat for me and told me some stray dogs had disappeared for the meal. I still sincerely hope it was a joke.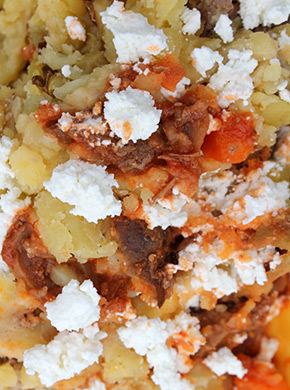 Thanks
Москва

Екатеринбург

Kroshka Kartoshka

Gostiny Dvor

Выставка достижений народного хозяйства
(ВДНХ)

Gallery D.E.V.E.
Credits
Created, written, directed and post-production by Olivier Bonenfant
Camerawoman and assistant director Iphigénie Frey
Notice
This series and this episode are not associated nor sponsored by these businesses, organisations or filming locations. This list is indicative only and there is no guarantee on accuracy.

The critical part of this episode with the review reflects only the final assembled poutine and not the individual ingredients and products. For entertainment only.

All footage captured from and on publicly accessible places or via an entry fee. No fence jumping.